AI dage 2021
Oplevelser og perspektiver på kunst og kunstig intelligens,
Med kunst og kunstig intelligens (AI) som omdrejningspunkt inviterer Kulturværftet hen over efteråret 2021 på nye oplevelser, inspiration, viden og debat på CLICK AI-dage.
På CLICK AI-dage præsenterer vi et program med fokus på kunst og kunstig intelligens (AI). Her kan du bl.a. opleve både eksperimenterende performances, workshops eller et foredrag med EU's konkurrencekommissær Margrethe Vestager.
Vi er nysgerrige på, hvad AI egentlig er for noget – og hvad det gør ved og for os som mennesker. Det gælder både de algoritmer, der fremover vil kunne forbedre vores sundhed og dem, der allerede, ofte uden at vi ved af det, spiller en stor rolle i vores hverdag, fx i de sociale mediers verden. I kunstens verden er der frihed til at lege og skabe billeder og oplevelser, der ikke skal leve op til bestemte krav og normer.
Den anden vej rundt er det også vigtigt, at kunsten altid udvikler sig og afprøver nye teknologier og udtryksformer. Så når vi med verdenspremieren på forestillingen SKY663N og med forskellige performances kommer til at lege med at integrere performativ kunst og AI, er det også for at udvide grænserne for, hvordan man kan bruge teknologien på det performative og scenekunstneriske felt.
På CLICK AI-dage kan du sanse, opleve og måske blive klogere på, hvad AI er for en størrelse, når vi inviterer til performances, foredrag, workshops mm. Hold øje med programmet – det opdateres løbende hen over efteråret.
Et Stille Sted
Click 2020
CLICK Festival har transformeret sig fra at være et event over to dage til fremover at være et tværmedielt programspor, foreløbig CLICK Program, med forskellige former for nedslag i løbet af året. CLICK Program er karakteriseret ved nysgerrighed, åbenhed, undersøgelse og eksperiment i feltet kunst, viden og teknologi i forskellige formater.
CLICK udfolder sig gennem tematiske nedslag i de gamle værftshaller, som kulturproduktioner, og i Kulturværftets og Toldkammerets daglige program. Samarbejdspartnerne strækker sig fra lokale foreninger over kulturaktører til nationale uddannelsesmiljøer og internationale projektrelationer. Formaterne støtter både Helsingør som en turistby med kulturel kant, borgernes adgang til undersøgende kunst og den dansk/svenske identitet og samarbejde. Målgrupperne for CLICK strækker sig fra Helsingørs borgere i alle aldre til turister og tilrejsende, studerende og kreative unge og nationale og internationale kunstnere og eksperimenterende sjæle.
Death Worlds
Click Festival 2019
The ninth edition of Click Festival sets out to explore the notion of necropolitics; the politics of death. A term coined by the celebrated philosopher and post-colonial theorist Achille Mbembe.
In short necro-politics is the use of social and political power to dictate who may live and who must die.
It accounts for the various ways in which cultures use different types of force and influence to ensure the normalization of the ideas they subscribe to. In relation to this, death can take on the form of control over biological existence, or of social death.
Control over biological existence is exercised through dominant and violent strategies like war, terror, genocide or slavery. Social death and exclusion are exercised via colonization, border-control, economic sanctions or prejudice attitudes towards race, religion and sexuality. These forms of systematic established power structures constitute the idea of everyday death-worlds in which vast populations are othered and transformed in to "the living dead".
On another note necropolitics can also be discussed in relation to our treatment of the environment, and life which is different from ourselves, from the microbiological to animal life.
Throughout Click Festival 2019 the notion of necropolitics will be explored through the work of artists and performers as well as scholars, philosophers and specialists addressing the death- worlds within topics of the post-colonial, social, and environmental issues, as well as in relation to the development of new technologies and a certain focus on AI.
These topics will be explored through installation, performance, hybrid art, poetry, music, film and lectures.
Embrace new territories – Explore new maps
Click Festival 2016
CLICK Music
CLICK Performance
CLICK Workshop
CLICK Installation
CLICK Talk
CLICK Literature
CLICK Animation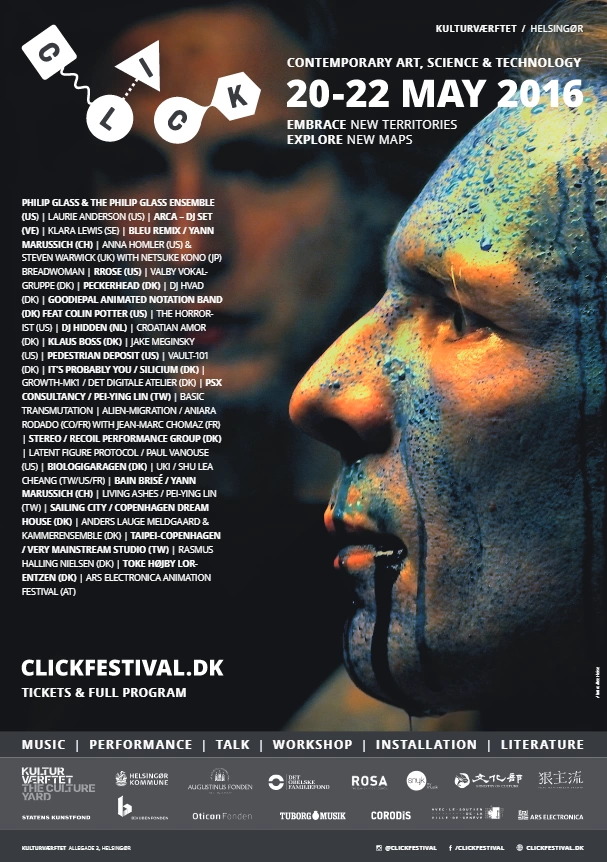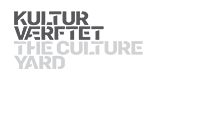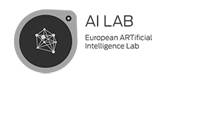 Kulturværftet og CLICK er partnere i et europæisk samarbejde, AI Lab, faciliteret af EU's Media-program, hvor 13 forskellige kulturinstitutioner igennem tre år sætter fokus på kunstig intelligens (AI) via kunstneriske produktioner, konferencer, workshops – og som her, forskellige aktiviteter omkring, hvordan vi som samfund skal favne og anvende kunstig intelligens.